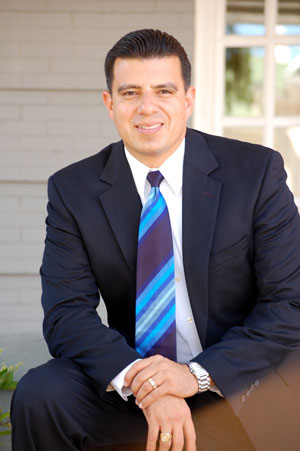 Jorge Villegas, Founder & Managing Member
Professional Affiliations
State Bar of Texas – Section of Taxation
El Paso Bar Association
El Paso Chapter of the Texas Society of Certified Public Accountants
The Greater El Paso Chamber of Commerce
El Paso Hispanic Chamber of Commerce
Bar & Courts
Texas Bar, 2003
Professional & Civic Involvement
Member of Board of Directors and Chair of Finance
Committee – El Paso Boys and Girls Club
Member, Leadership El Paso Class XXXI – Greater El Paso Chamber of Commerce
I was born and raised in El Paso, Texas. After graduating from Jefferson High School in 1988, several of my friends and I decided to serve our country by joining the military. Although most of my friends joined either the Army or the Navy, I joined the United States Air Force. After being honorably discharged from the Air Force, I enrolled at the University of Texas at El Paso (UTEP) from where I received a bachelor's degree in accounting. Although my ultimate goal was to become a business attorney, I wanted real world business experience before attending law school.
So, after graduating from UTEP and becoming a Texas certified public accountant, I gained valuable business experience while working as an auditor for two national public accounting firms, as a business analyst for a publicly traded company, and as a chief financial officer for a local service company. After working in the accounting and finance field for over five years, my wife Patricia and I left El Paso and moved to Ithaca, New York where I attended one of the nation's top law schools, Cornell Law School.
Talk about culture and weather shock, my wife and I experienced them both! Regardless, we enjoyed ourselves tremendously and made lifelong friends and memories. After graduating from Cornell, I accepted a position with a large Texas firm located in Dallas, Texas. During our first year in Dallas, my wife and I welcomed our first daughter Jacqueline Aurora to our family. Although we enjoyed living in Dallas, we missed El Paso very much so after working in Dallas for two years, I accepted a position as an Assistant City Attorney for the City of El Paso and we moved back to the Sun City. Shortly after arriving in El Paso, we welcomed our second daughter Olivia Lauren to our family. After working for the City Attorney's office for over two and a half years, I returned to private practice in 2007.
As the founder and managing member of the Villegas Law Firm, I provide business counseling and tax planning advice to business entities and individuals with respect to various business transactions, including formations and dissolutions, corporate governance, stock/asset sales and acquisitions, mergers, real estate transactions, lender and borrower financing transactions, and estate planning. In addition, I represent our business and individual clients before the IRS as well as before state and local taxing authorities on a full range of tax issues, including back taxes, audits and appeals, tax levies, and state & local taxes, and probate tax issues. Finally, as a certified mediator and arbitrator, I provide mediation and arbitration services in numerous areas including but not limited to, commercial, business, real estate, employment, insurance coverage, and family.
Education
CORNELL LAW SCHOOL, J.D. (with concentration in Business Law and Regulation), May 2002
THE UNIVERSITY OF TEXAS AT EL PASO, B.B.A. in Accounting (with honors), May 1994
Other Certifications
Certified Public Accountant
Certified Mediator