🏦 Payroll Taxes 💵 El Paso, TX | Villegas Law & CPA Firms ⚖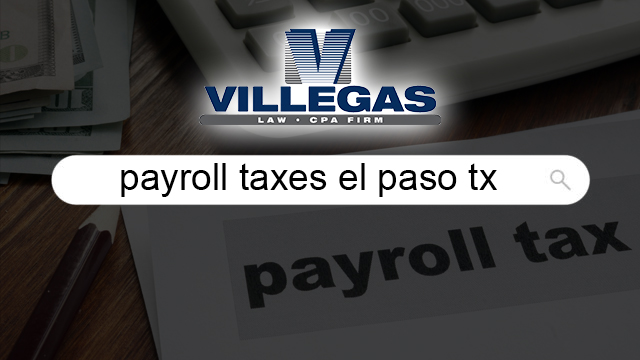 The tax services we provide for our individual and business clients include Payroll taxes.
Employers are required to report their payroll tax obligations and to deposit payroll taxes in a timely manner.
Payroll taxes include federal income tax withholding and FICA taxes, or Social Security and Medicare tax, and state payroll taxes.
We are committed to providing the highest level of quality service to our clients. We listen to our clients, ask the right questions, and take the time to understand their goals. We work to serve the interests of our clients NOT those of the IRS‼️
At the Villegas CPA Firm, we're committed to client satisfaction and are prepared to go the extra mile to earn your business and your trust. For more information about our tax return preparation services or to schedule a consultation, call us today at (915) 412-6800 📲
El Paso, TX Tax & Accounting Services. Certified Public Accountant with Over 24 Years of Professional Experience!